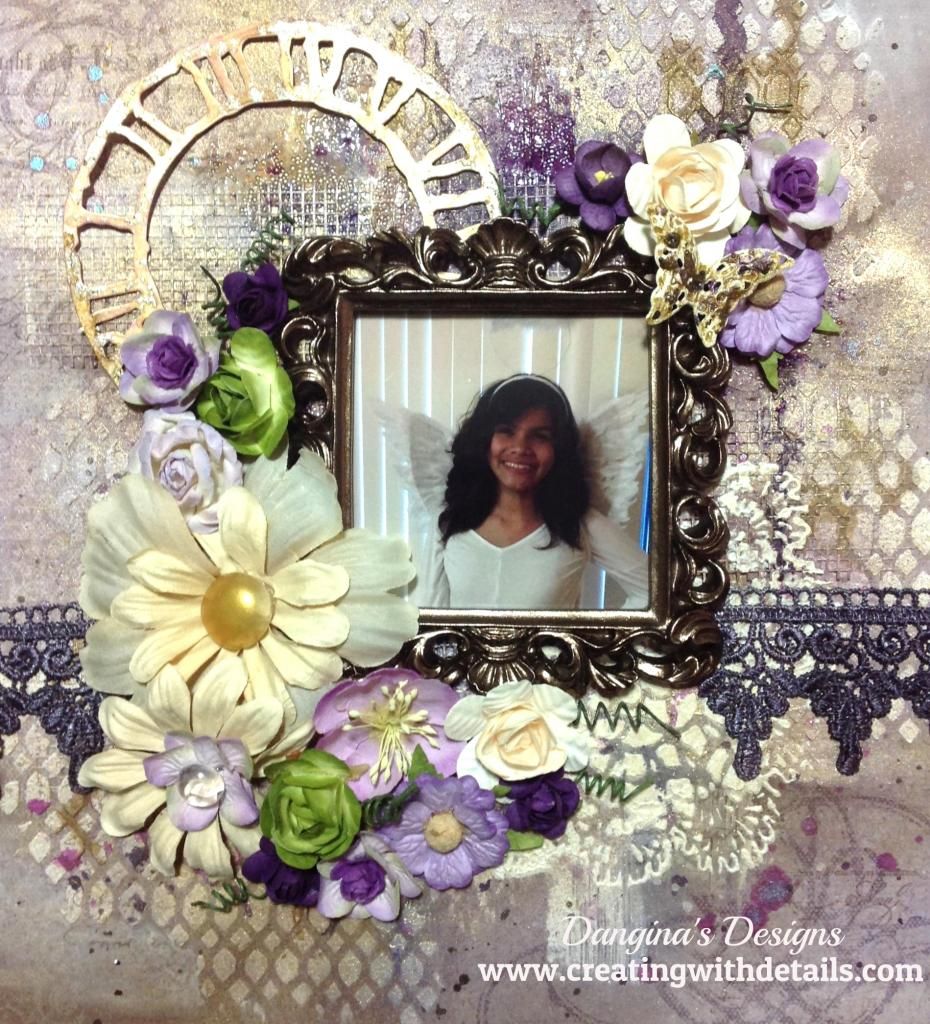 Hello Everyone!
I am so excited to share with a layout I created for
Creating With Details
. I received a large package a couple of weeks back and I have just been enjoying every bit of it. The layout is built around an image of my Daughter Sade. This was taken last Halloween and thought it would fit perfectly.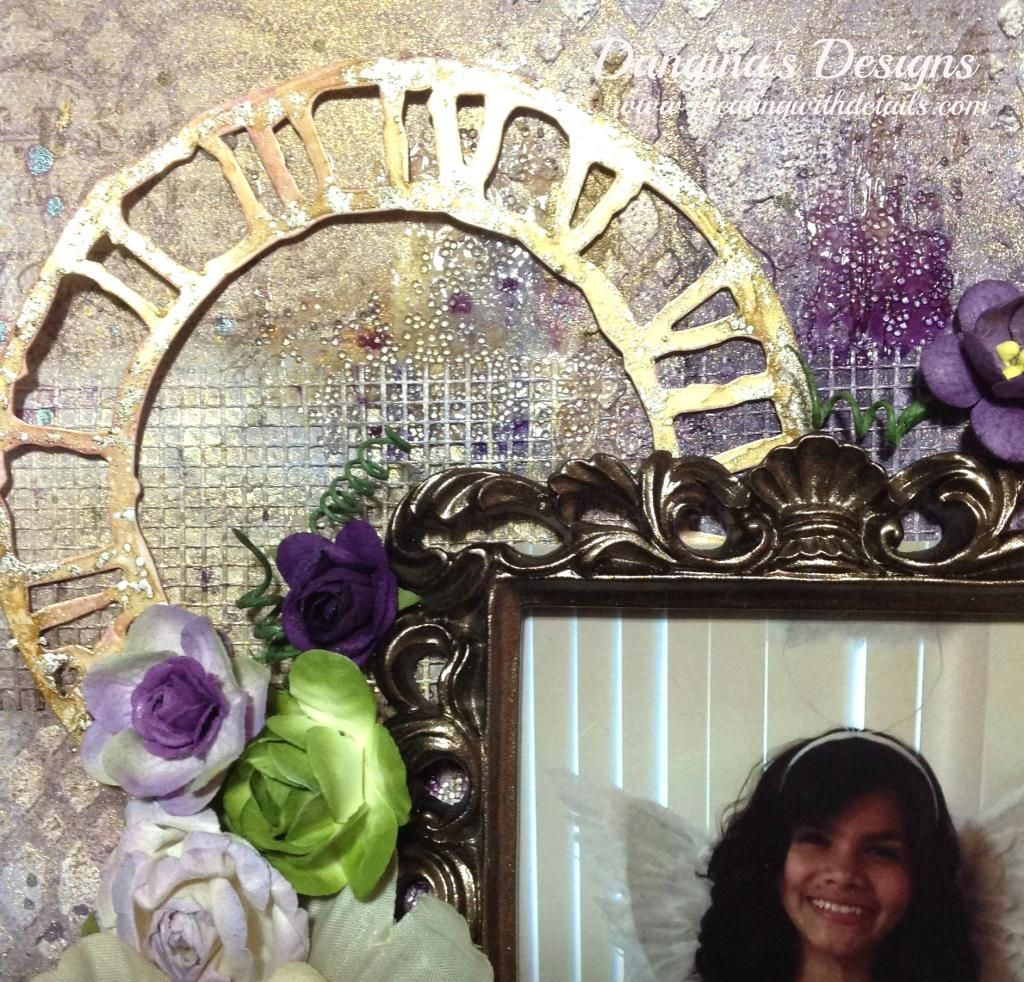 Well, I tried to use a little of everything on this page, lol. Gesso to start, alone and with a stencil. I added Liquitex Glass Beads for a little more demension as I didn't do much stamping or layering of extra dp. I used Lindy's Stamp Gangs,Moon Shadow Ink, Violaceous Violet for the first time and I love the beautiful purple shimmer! I wanted to add it to all the flowers and image too, lol. I also used Prima Bloom Spray, Gold Foil Spray Mist on the other half of the layout. I sprayed the clock with the Gold Foil and heated a little Vintage Frantage embossing powder to make it pop. I then splattered Lindy's Stamp Gang Starburst Mist all around the page.
Product links below.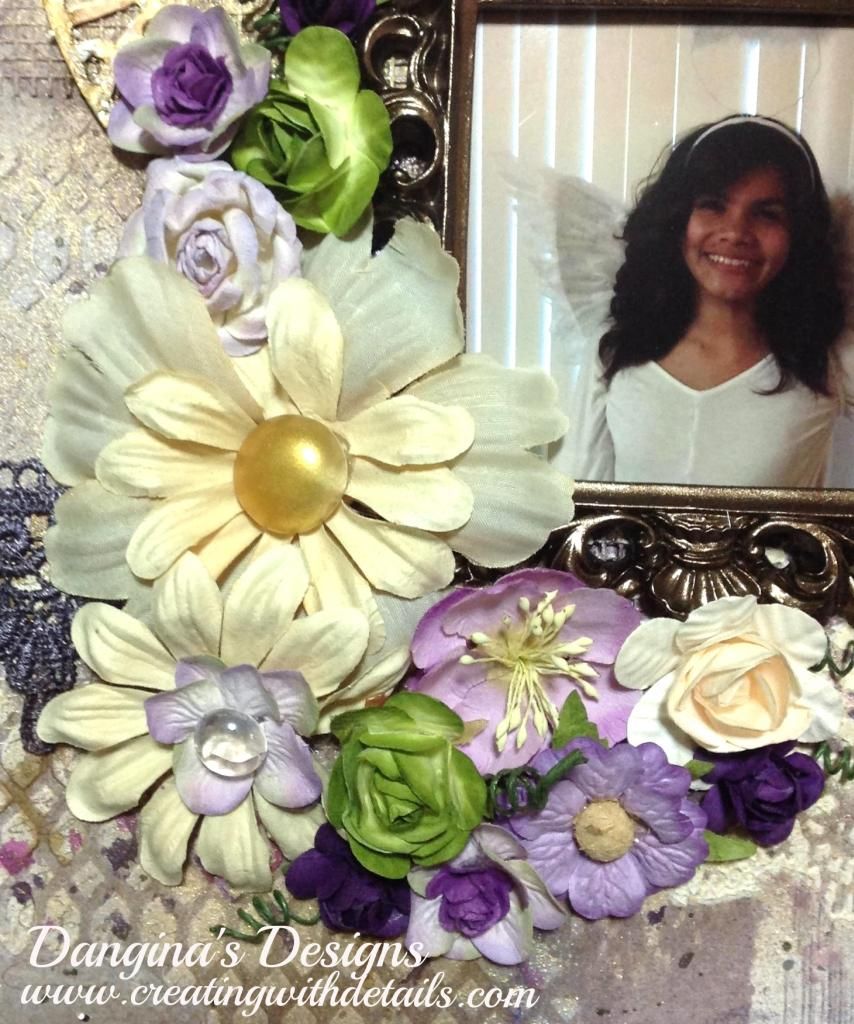 Here is a close up of the blooms I used from Creating With Details and Prima.
I hope you enjoyed your visit. Please come back soon!
Tons of Hugs, Dangina
Enablers List