Hello There Friends!
I would like to share with you all my latest creation. I was in a colorful mood today and thought I would get it all out on this beautiful sheet of Kaiser Kraft paper. The image is of my Daughter and her cousin many years ago but, I love this picture and had to add it to this layout.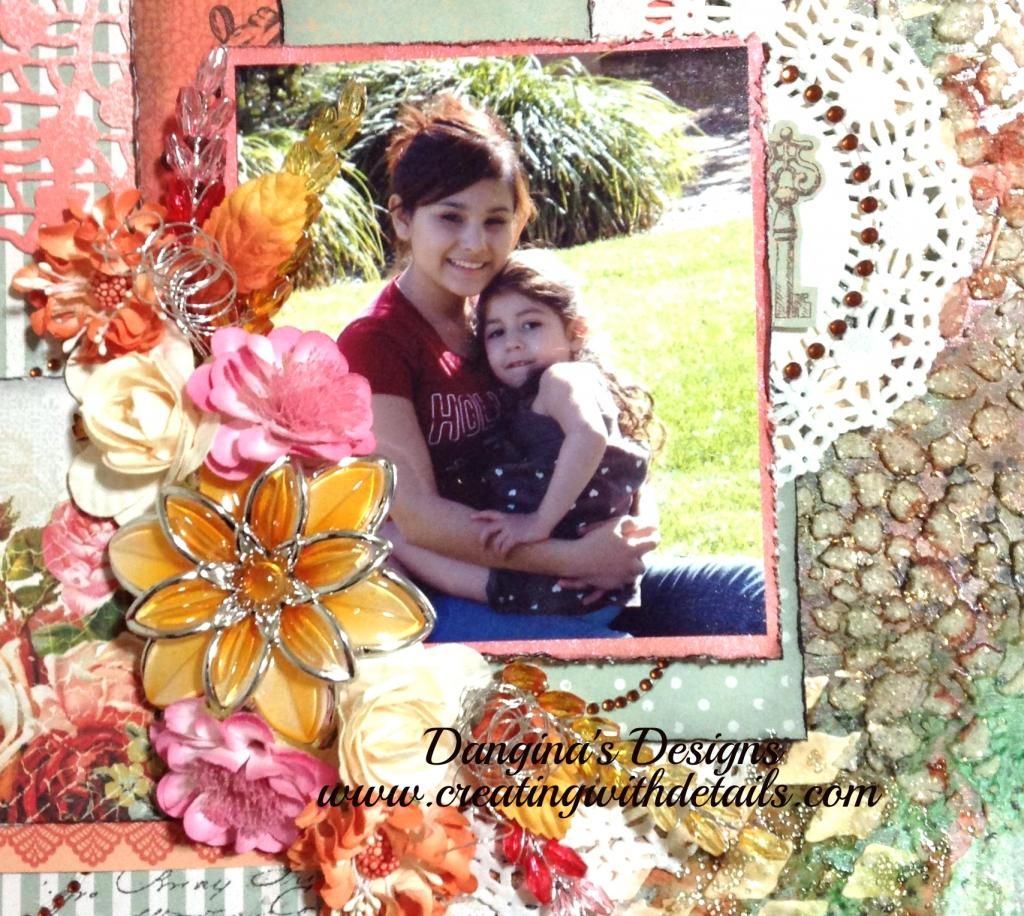 I used a variety of Paper Flowers all of which are in the shop and will be listed below. The acrylic sprays are my favorite embellishments. They give that perfect finish to a layout. And how about the Ombre Prima Doily I made with Lindy's Mist! I like the way it turned out.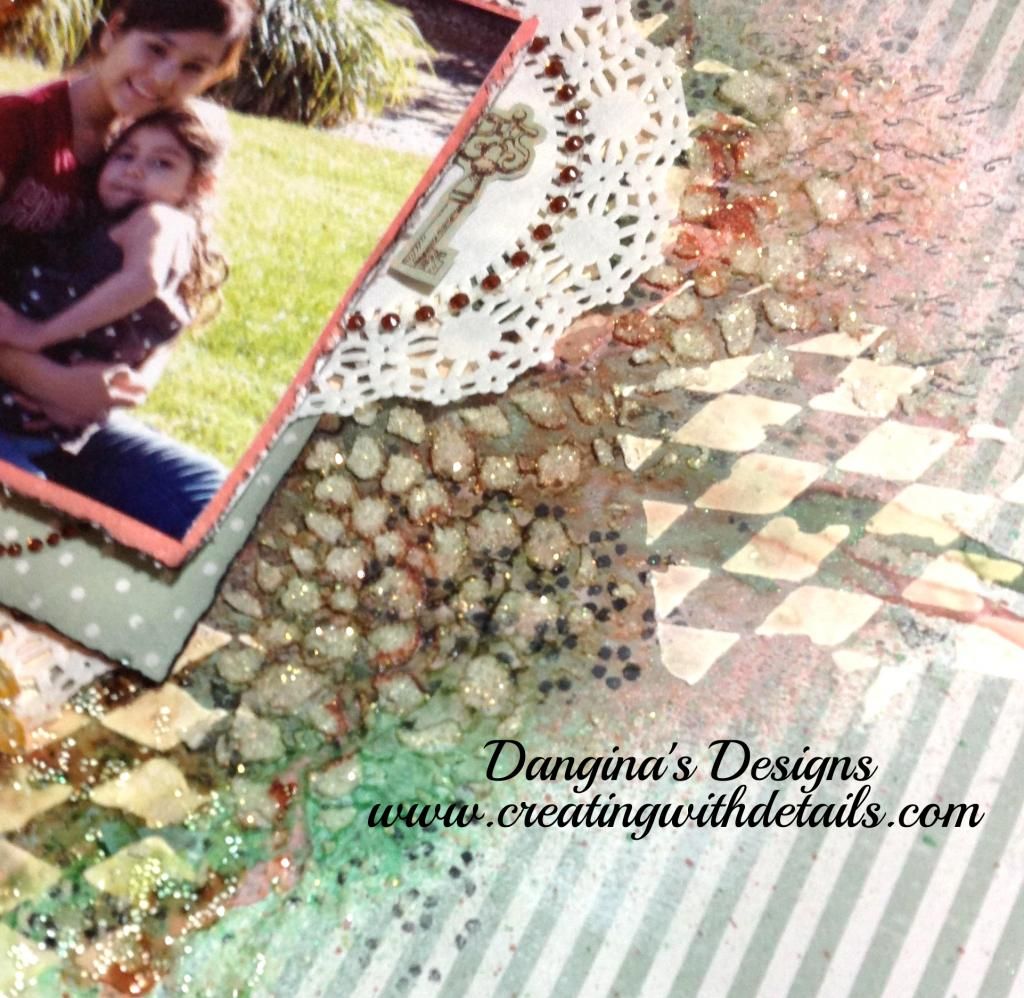 I played with a couple of Stencils then I went nuts spraying and drying. If you haven't tried these mists From Lindy's Stamp Gang, I highly recommend them. The colors and shimmer are so gorgeous. I also added Want 2 Scrap Bling around the page to give a little added dimension. I have been adding Glass beads to all my projects and I Love how it brightens the colors on your page. Weather it be a Mist or Paint, it really makes your colors pop!
Well that's it for today. Happy Crafting till next time!
Enablers List